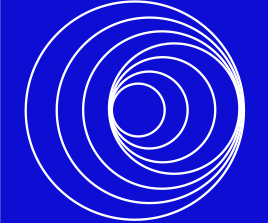 Thank you for visiting the home page of SWALLT, a regional group of the International Association for Language Learning Technology (IALLT) encompassing Arizona, California, Hawaii, Nevada, and Utah. Through this site, we hope to keep all past, present and prospective members informed and involved regarding news, events and activities in the field of language learning and technology.
---
In lieu of the biennial conference, SWALLT announces a webinar series. Our last and final session will take place on Friday, May 29, 2020 at 1 pm Pacific Time.
Activity Theory In Arabic Foreign Language Classroom and Technology Effects in Teaching–
Amel Belguith (University of California Berkeley)
The effect of technology on teaching languages in general and as an example on Teaching Arabic as a Foreign Language. It will also be about the importance of a well prepared clear goal settled lesson plan and the integration of technology on teaching following the Triple E Framework.
Extempore for Enhancing Confidence and Outcomes in Oral Language Skills
Kelsey D. White, PhD (University of California Santa Barbara) and Sam Slagle (Extempore)
In foreign language classes, there is often a strong emphasis on speaking and listening within the classroom setting, but there are often challenges with practicing and assessing these skills outside of class. This practically-oriented presentation will focus on how the app Extempore can address challenges that are faced by teachers and students, and will provide clear examples of how this tool can increase student satisfaction and confidence in speaking and listening.
From one of our Past Presidents, Gus Leonard:
SWALLT is a volunteer organization dedicated to assisting those involved with any area of language learning and the use of technology. Many of our members supervise language or computer labs in addition to language teaching duties. Others of us provide technical support or are engaged in the development of technology-based language products. In a field where rapid change is the norm, it is important to have a resource to help with the constant questions technology brings. The members of SWALLT attempt to provide this resource to those who often find themselves being asked to manage and understand a growing number of technological products. We do this through bi-annual meetings, networking, and personal contact. I invite you to join with us and help make a stronger organization by sharing your experience and questions with, what I believe to be, a very friendly and helpful group of colleagues.